Breeding and Young Plants
Every plant starts as an idea in the breeder's mind. That involves a great deal of creativity and expertise. And we have that in house! Stronger, more beautiful, innovative – through professionalism and imagination we constantly create new cultivars at Van Der Voort Breeding.
A new innovative cultivar is something unique. But we go further than that. Because the grower must be able to cultivate our plants efficiently, sustainably and reliably. That is why we propagate our Spathiphyllum and green plants in the lab and grow them at Van der Voort Young Plants into strong young plants bursting with potential. So that we can be sure that growers can produce a good and profitable product. Because that's what it's all about.
Outstanding production every day
Both production processes and digital processes take place at Van der Voort Young Plants. If you walk through our nursery, you will see tables full of plants and conveyor belts, robots and high-tech sorting machines everywhere. All optimally harmonised.
And behind the scenes, a host of sensors and software are working to constantly adjust the climate in the greenhouse to enable the plants to grow at their best. People, machines and data work closely together here.
That's how we optimise the way in which we work every day, keeping the lines of communication short and our processes flexible.
Our professionals link the digital tools to our partly automated cultivation systems in order to be able to deliver outstanding production every day. That allows us to rapidly incorporate customer requirements in our production and deliver a product that meets the needs of the market as optimally as possible.
Diversity in young plants
Seedlings and tissue cultures – we work with both in our laboratories. What's the difference? Seedlings are sown, often in smaller pot sizes and resulting in compact plant models. With tissue cultures we grow as many young plants as the customer requires using tissue from a single outstanding plant. All these young plants are therefore genetically the same, which is not the case with seedlings. The advantage is that there are no mutations, much less risk of disease and the end product is more homogeneous.
Because we are versatile at Van der Voort Young Plants and work with both seedlings and tissue culture, we can produce a wide diversity of products. This is ideal, because this flexibility frequently lets us to translate customer requirements into the desired result, and we therefore match the needs of the market closely.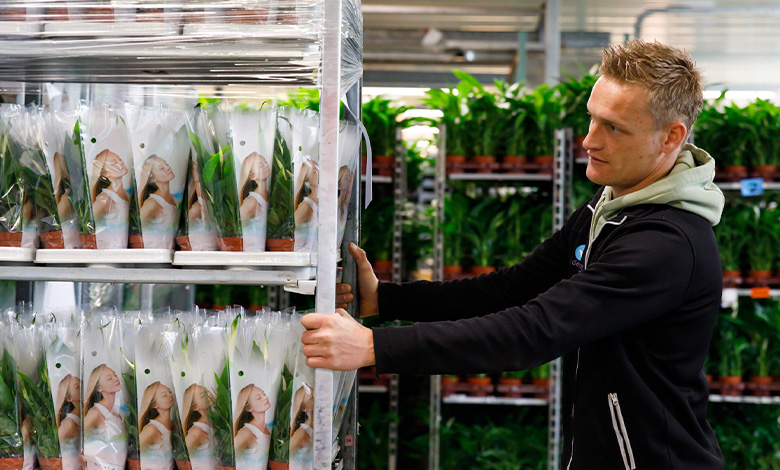 Professionalism
At Van der Voort Young Plants we strive for the highest quality. And it is our professional team that is the decisive factor in this. People make the business. This is good news, because there are some absolute stars at Van der Voort Young Plants.
By constantly innovating we elevate both our range and our quality to the optimum level every day. Our experts know what's going on in the market, and we can match our products and services to that as efficiently as possible. We are proud of our people – they produce all those fantastic products every day.